Adam Sandler & Netflix Extend Deal For 4 More Movies.
Adam Sandler extends his agreement with Netflix for four more films. Back in 2014, when Sandler was coming off critically panned works like Jack and Jill, That's My Boy, and Grown Ups 2, his Happy Madison production company signed an exclusive deal with Netflix. That partnership got off to a great start when The Ridiculous 6 broke viewership records for the streaming service, and things have only grown more fruitful from there. Netflix and Sandler reached terms on a 4-movie extension in 2017, leading to films like last summer's Murder Mystery.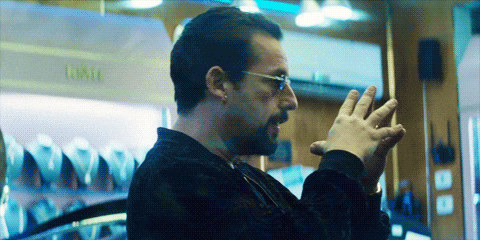 Murder Mystery, as it turns out, was Netflix's most popular title of 2019 and currently has a sequel in development. Simply put, they have every reason to stay in business with Sandler (subscribers have spent more than 2 billion hours watching Sandler's Netflix movies since 2015), and they've made sure to keep a good thing going. Sandler will keep collaborating with Netflix for the foreseeable future.
In a press release, Netflix announced Happy Madison has extended their exclusive deal with the streaming service for four more movies. Netflix's Chief Content Officer Ted Sarandos expressed his excitement over the news:
"Whether you know him as Sandman, the Water Boy, Billy Madison, Happy Gilmore, Nick Spitz or simply Adam, one thing is clear: our members can't get enough of him. They love his stories and his humor, as we saw with Murder Mystery. So I could not be more excited to extend our partnership with Adam and the Happy Madison team and deliver more laughs around the world."
Sandler most recently starred in the Safdie brothers' Uncut Gems, earning awards buzz for his performance as jeweler Howard Ratner. The actor's fans were thrilled to see him demonstrate his serious acting chops in a critically acclaimed film again (as Sandler is wont to do on occasion), but odds are this Netflix extension won't consist of prestige fare. Looking at Happy Madison's history with the streamer, Sandler will likely be delivering more of his typical comedy vehicles for Netflix (including that Murder Mystery sequel). That'll be disappointing for some, but Sandler did threaten to intentionally make a bad movie if he didn't win an Oscar for Uncut Gems. He was one of the year's most notable Best Actor snubs and now he seems to be making good on his promise.